Connect to your roots with these sweet and savoury classics.  There's  modern twists on some old favourites – Lamb, Kumara, Pavlova, Kiwifruit, Hokey Pokey, Pies, Afghans, Lamingtons, Fish.  Click on the links for the recipes:
Stuffed Leg of Lamb
Feed the troops with a roast leg of lamb – this version has a sweet and nutty stuffing made with almonds and prunes.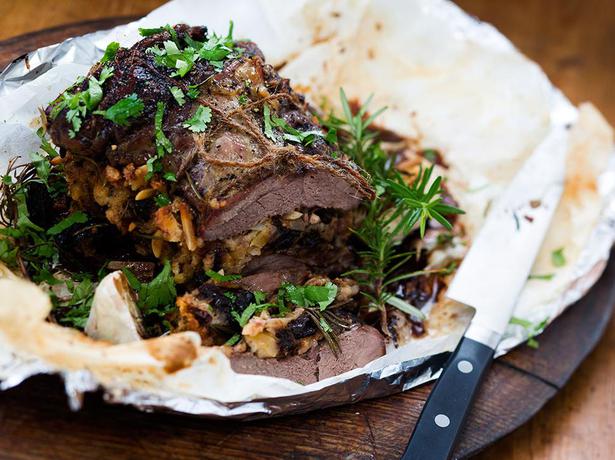 Kiwifruit, Ginger and Honey Cake
Scented with ginger and cinnamon, this honey cake sparkles with seasonal warmth. The sweet, almond batter is flecked with the flesh of kiwifruit, the little black seeds adding an intriguing crunchiness
Kumara, Parsnip and Taro Chips
Make your own chips, with kumara, taro, parsnips or a combination of the three. The best accompaniment? Tomato sauce, of course!
Lemon Curd and Pomegranate Pavlova
Don't save the pav just for the festive season. Make a dinner party celebratory with this gorgeous dessert. The twist on the classic comes from the lemon curd and little pomegranate gems.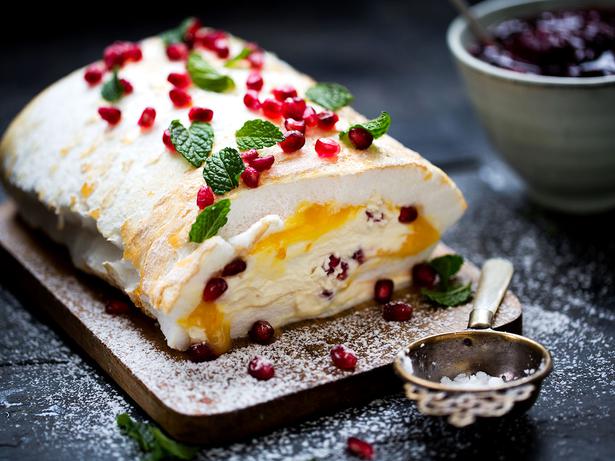 Crumbed Fish and Kumara Chips
This simple homemade version of the Kiwi classic will make you wonder you keep you going for the takeaway versions. Cleaner and healthier ingredients produce a superior result.
Caramel and Hokey Pokey Tarts
Gooey caramel and a sprinkling of hokey pokey… these tarts – which you can serve as mini versions as well – are simply divine.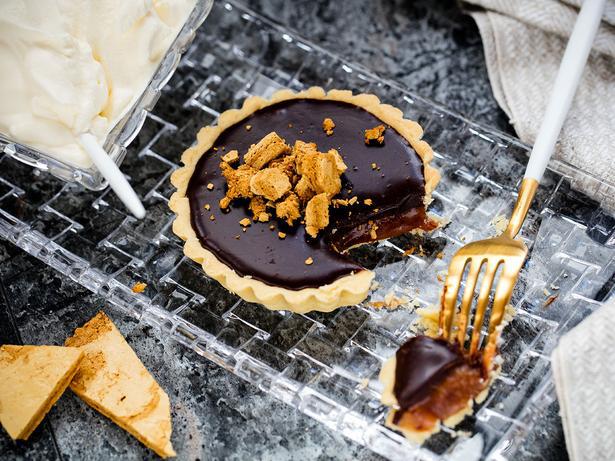 Steak and Mushroom Pie
A meat pie is as Kiwi as it comes. We just love the rich meaty filling of this steak and mushroom pie, and who can resist the utterly tempting allure of crispy golden pastry.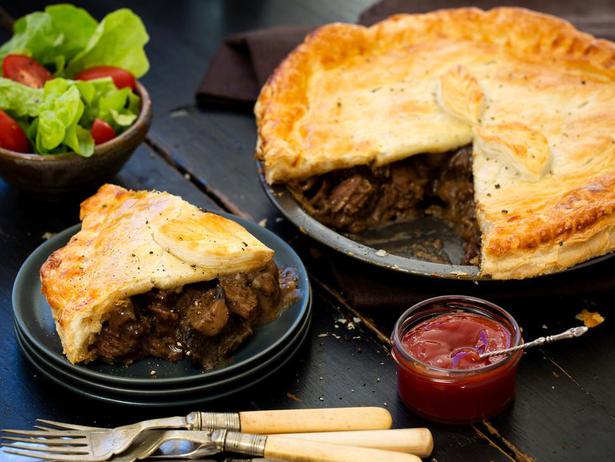 Classic Lamingtons
Lamingtons have a nostalgic feel with memories of childhood picnics and birthday parties. Sweet and delicious, they really are a treat. The chocolate and raspberry cakes look gorgeous plated together.
Bacon and Egg Pie
Pack a picnic or recreate the atmosphere at the dining table with this classic bacon and egg – made extra cheesy for good measure – that will bring smiles of glee all around.
Afghan Biscuits
The quality of the cocoa can make a huge difference to the outcome of both the flavour of the biscuits and texture of the icing on the afghans. Go for the best!
Manuka and Ginger Honey Bliss Balls
For a sweet treat that's made with nutritionally-dense and naturally sweet ingredients, you must try these Kiwi-inspired bliss balls.
Kumara & Lamb Cakes
Two of our most-loved ingredients – lamb and kumara – collide in this incredibly versatile pattie. Serve this off the barbecue, either as a pre-dinner snack or for the main event.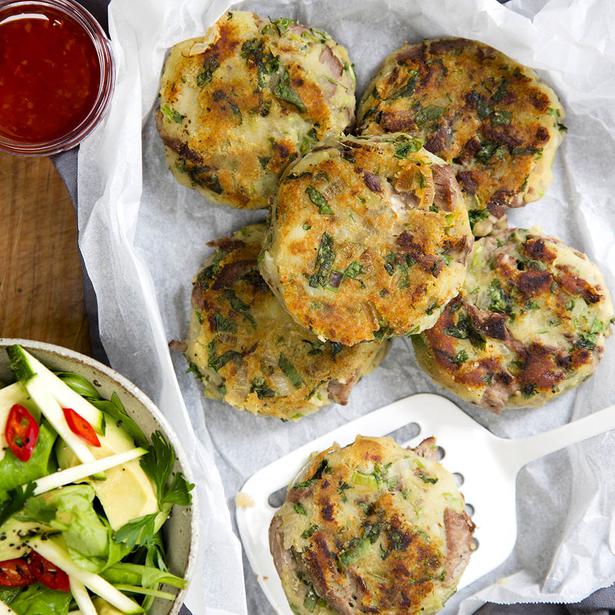 Potato & Lamb Sliders
Who can say no to rare sliced lamb served with a tarragon-infused potato salad stuffed into a slider? Serve in brioche buns to bring a sweet and buttery texture. And maybe a chilled beer. What could be better?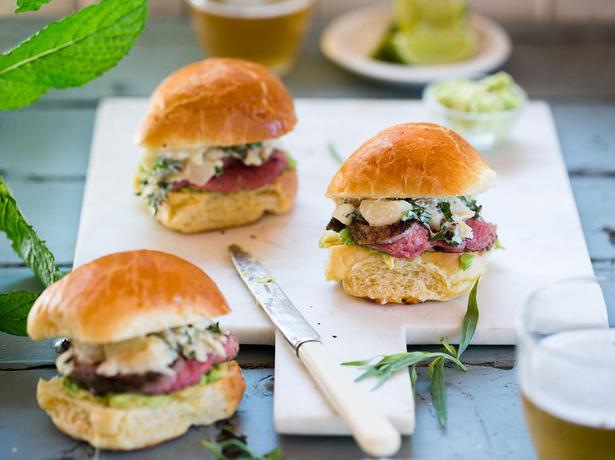 Raw Coconut Fish
For a moreish start to a casual meal, this raw coconut fish is perfect. Place a lettuce leaf on a slice of fresh white bread, pile with fish, wrap and eat.
Al Brown's Smoked Kahawai Mishmash
One of Al Brown's favourite breakfasts, this is a potato-based hash with plenty of herbs. Serve with poached eggs, and a good hit of fresh lemon juice.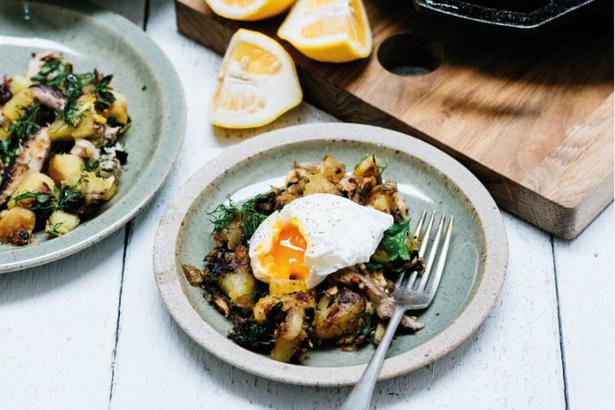 Reference: https://www.viva.co.nz/article/food-drink/classic-kiwi-recipes/